Client: Сhildren's magazine "Kvantik"

This is an illustration for an article called Two-Layer Pies. It invited children to solve puzzles with different shapes. The task for the illustration wasn't detailed and I didn't know what exactly should be depicted. So I decided to illustrate this spread based on the title of the article - about pies.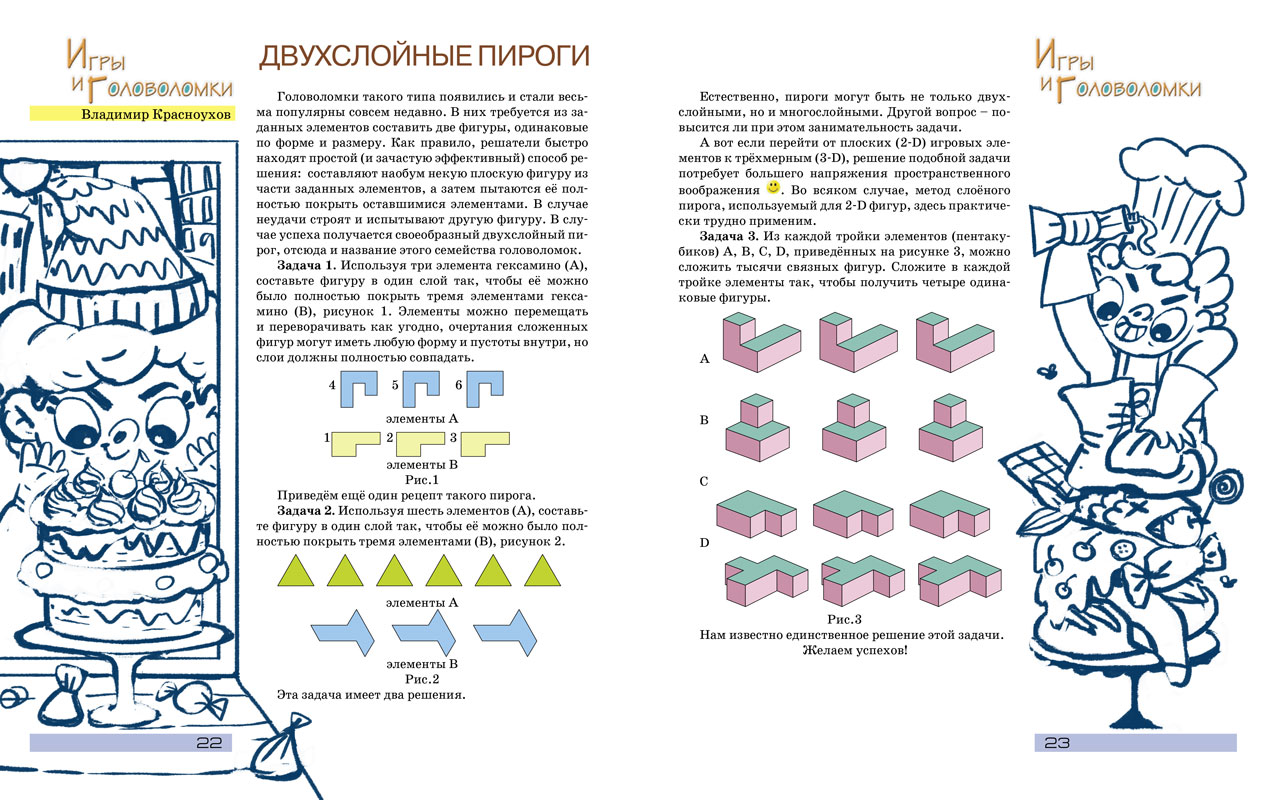 But this idea was rejected by the art director. And he asked me to come up with something more creative.
The article proposes to solve the puzzle with flat figures, then make a similar one, but in three dimensional space.
So I decided that on the left side of the illustration, the figures will participate in a 2D form, and in the left, somehow turn into 3D ones. Then the idea of ​​a lonely dragon came up. He makes a friend from a variety of 2D figures. And then his creation comes to life turning into 3D space and together they joyfully fly away into the sunset.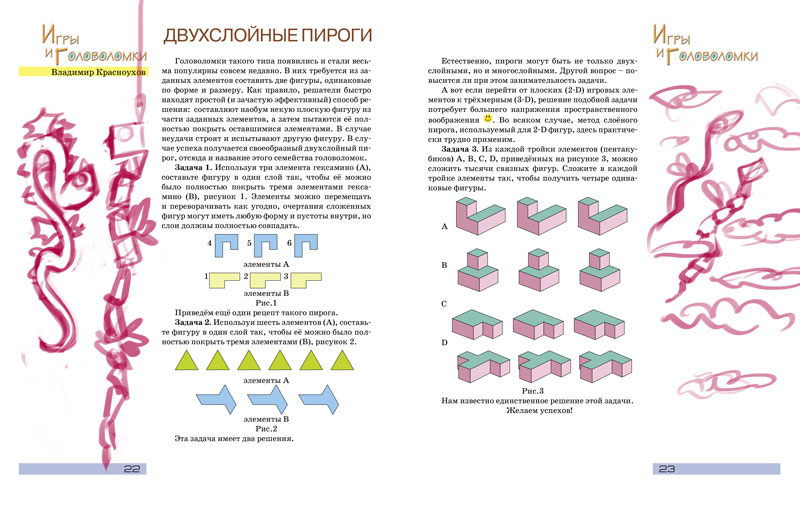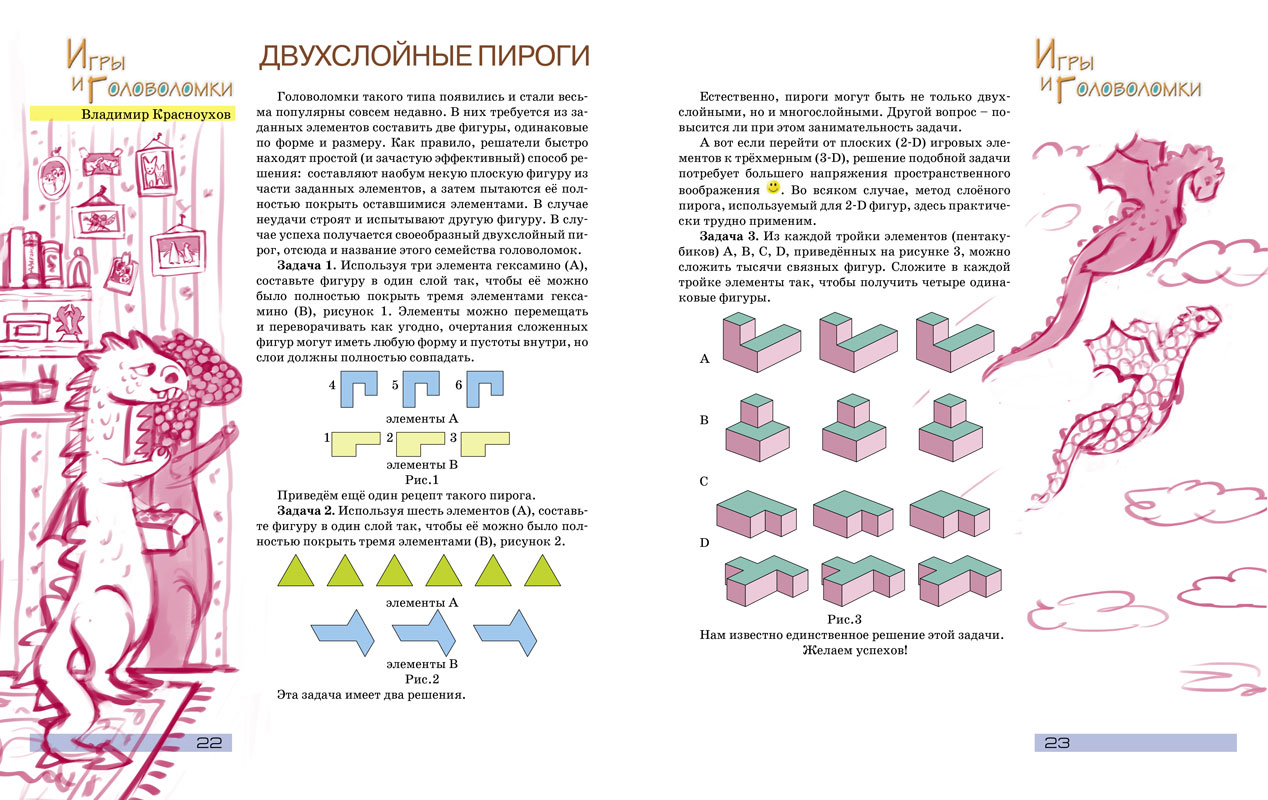 As a result of 2 iterations, this idea turned into a sketch depicting the protagonist creating a decorative panel of the dragon and using his own shadow as a reference. In addition, he used triangles in different combinations to lay out the image of a new friend. This resonated with the assignments on this page.
And also the magazine's art director suggested adding more items to the dragon's home, which would help us better reveal the story of this character. Therefore, I added different pictures and figures, where other animals are depicted in pairs.
So we understand that the hero of the illustration hopes to find a friend and tries to implement it on his own - creating an applique.



I really love this illustration and am grateful for the incredible experience working with such a great professional as Yustas-07, the art director of children's magazine "Kvantik".